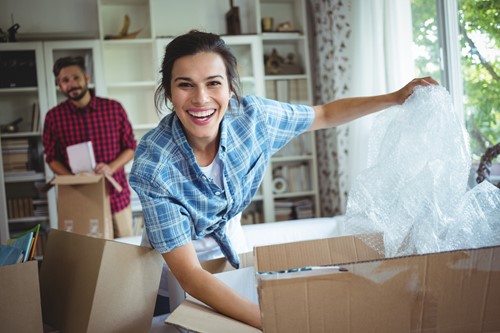 There's a lot that goes into the process of buying a new home. Buyers often think that once the closing process in complete they can move their stuff in and things will go back to normal. But they are often caught off guard throughout that first initial year by maintenance tasks. Tasks that they could have been prepared for at the beginning if only they had known. So today I want to talk about how to stay one step ahead when you first move in to avoid surprises months later or worse years down the line. For the most part, these should each take you all of ten minutes a few times a month.
Be sure to write in reminders on your calendar for monthly maintenance and annual inspections to stay on top of any issues that may arise. Maintenance is key to good homeownership. You'll save money in the long run as you find and repair issues when they are still minor. You'll be so glad you didn't find out the hard way - by a burst pipe or major crack in your foundation.
Speaking of maintenance and saving money, wait to invest in top to bottom renovations, especially those that are purely cosmetic. Buying a new home is a large investment and most families need time to bounce back financially from the buying and moving process. Funnel what finances you do have towards initial repairs that will need to be made. And since you no longer have a landlord to depend on when repairs need to be made it is wise to start building an emergency fund for future home repairs.
For initial repairs that will need to be made be sure to hire professionals to take care of any and all that are technical. Don't try to fix repairs yourself that you aren't qualified to do. And no a Google search isn't enough to qualify you to do electrical or plumbing work. You've just made a major investment. So ensure to protect that investment for years to come by having things done the right way the first time. This also saves you money in the long run from having a professional come to undo your mistakes and set it up the right way. Or worse, from medical bills.
Keep a binder to track and save receipts for all home improvements. Doing so will help you to maximize your tax-free earnings if and when you decide to sell your home. And while the line between home improvements and repairs can get vague in some areas it's best to track everything. Invest in an accountant, especially for your first year of homeownership, to help you sift through these receipts and maximize your returns. This binder will also come in handy for years to come. You'll be able to refer back to when you purchased a new water heater or last had a home inspection done, for example.
Invest in sufficient home insurance. Not all basic plans include fire and flood protection. You will also need life insurance policies if you have dependents. This will ensure that if anything were to happen to you, your dependents would gain ownership of the house. And since you now own a large asset it is wise to ramp up your car insurance policy.
Don't get caught off guard. Take 10 minutes a few times each week after you've closed on your house to set up these appointments and systems. For such a small amount of time, they have major pay off. And come tax season or time to make a repair you'll be so glad you did.